FALCON GOES CENTRAL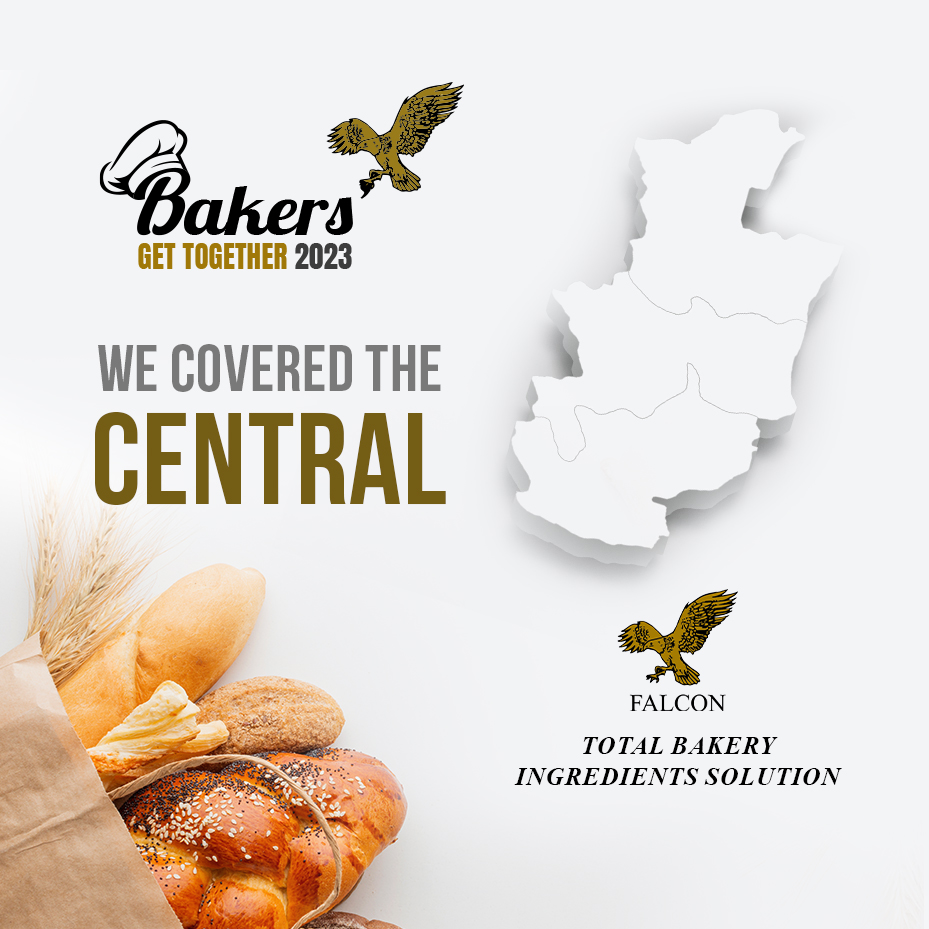 FALCON GOES CENTRAL
Falcon, a leading brand in the food industry, recently conducted an island-wide promotional campaign that had everyone's taste buds tingling with excitement. These events were a massive success that saw the participation of big and small bakeries from different areas of the island.
Falcon Trading (Pvt) Ltd, a well-known brand among regional bakery entrepreneurs, represents worldwide Bakery and Confectionery Manufacturing brands. Margarine, shortening, RDB palm oil, yeast, bread enhancers, flavours, colours, cocoa powder, tea, and canned salmon are all imported by Falcon. Additionally, Falcon offers its clients a selection of locally sourced bakery ingredients. Falcon guarantees only the best in terms of its goods and services because its suppliers are of the highest calibre.
There was no better way to promote Falcon's extensive line of bakery goods to the general public than to incorporate the actual bakeries that produce them. Major bakeries took part in the event, allowing people to network with their rivals while offering a platform for a range of commercial opportunities.
The event was sponsored by Lesaffre, a French Yeast Manufacturer company. Since 2017 Lesaffre has helped artisan bakers to make a start in business. The get-together was very successful and provided opportunities for bakers and bakery owners in the region to widen their business paradigm and room to share and learn more about the industry.
Events were held regionally in an attempt to reach a larger crowd in the business of bakery.
Events were at the following venues;
16th February 2023 in Kandy at the Grand Kandyan (Bakery owners from Kegalle, Kandy, Gelioya, Kurunegala, and Bibile areas participated)
23rd February at Haputhale at Olympus (Bakery owners from Bandarawela, Nuwara Eliya, and Rathnapura areas participated)
Falcon used these occasions as a huge opportunity to engage with its clientele and demonstrate its dedication to providing top-notch goods. Additionally, Falcon had the chance to present its most recent product line and solicited customer comments regarding their preferences.
The presence of well-known bakeries from various parts of the island made this event special. This not only assisted in promoting Falcon's goods but also brought to light the multiple baking customs and techniques found throughout the world.
The gathering was a huge success, with many professionals from the sector coming together to exchange ideas, issues, and solutions related to the baking industry.