FALCON MEETS THE WEST AND SOUTH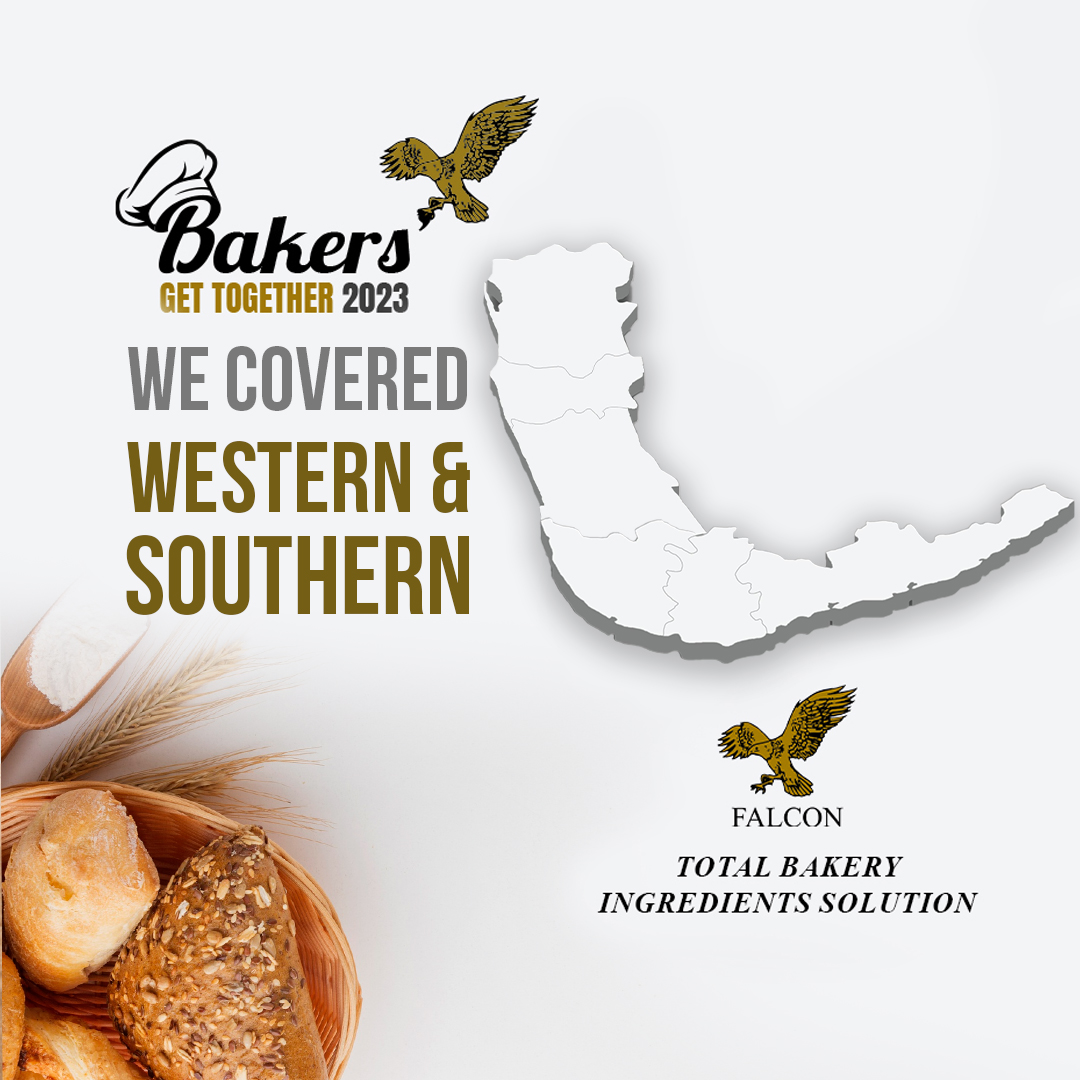 FALCON MEETS THE WEST AND SOUTH
Falcon, a leading brand in the food industry, recently ran an island-wide advertising campaign to excite everyone's taste buds. The events were a huge success, with the participation of large and small bakeries from different parts of Sri Lanka.
Falcon Trading (Pvt) Ltd represents bakeries and confectionery manufacturers around the world and is a trusted brand among local bakery owners. Falcon's products range from Yeast, Fats and Shortenings, Margarine, RDB Coconut Oil, and to Bread Improvers, Flavors, Colors, Cocoa Powder, Tea, and Canned Fish. Falcon also offers its customers a wide variety of locally sourced baking ingredients. Falcon guarantees only the best when it comes to products and services, as their brands are of high quality.
The event was intended to promote Falcon's wide range of baked goods. There was no better way of doing this than by involving the bakeries that make the products. Leading bakeries participated in the event, providing an opportunity for individuals to participate in the competition as well as providing a platform for various business opportunities.
The events were sponsored by Lesaffre a French Yeast company. Lesaffre strives to enlighten lives of bakers not only through their products but by giving them monetary support and guidance. Their commitment to the cause made the event a memorable and invaluable day for everyone present.
Events were held regionally in an attempt to reach a larger crowd in the business of bakery.
Events were held in the following venues.
28th February 2023 in Colombo at Cinnamon Lake (Bakery owners from Hanwella, Baththaramulla, Piliyandala, Kadawatha, and Yakkala areas participated)
08th March 2023 in Negombo at GoldiSand (Bakery owners from Negombo, Chilaw, Jaela, Wattala, and Kuliyapitiya areas participated)
16th March 2023 in Galle at Raddison Blue (Bakery owners from Panadura, Mathugama, Galle, Ambalangoda, Matara, and Aluthgama areas participated)
The events were a great opportunity for Falcon to connect with their customers and demonstrate their commitment to providing quality products. It was also an opportunity for Falcon to showcase their latest offerings and gather feedback on customer preferences.
What made these events unique was the participation of large bakeries from different parts of the island. This helped raise awareness of Falcon's products and highlighted the diverse baking traditions and styles of different regions.
The events were a huge success as it brought together many people from the industry to discuss and share their views, problems, and solutions in the bakery industry.