Falcon Team's Baking Expertise Soars at Lesaffre Workshop in Singapore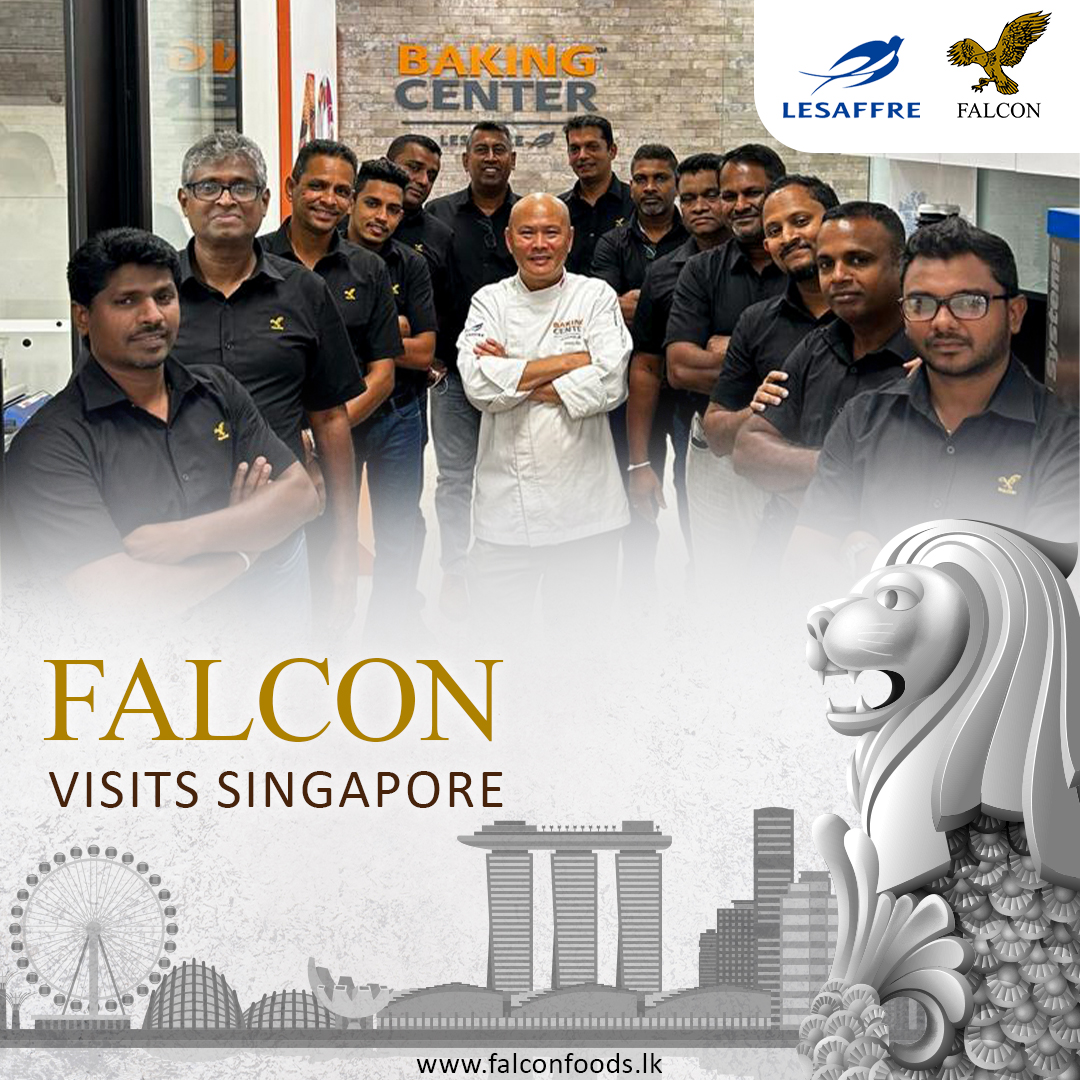 Falcon Team's Baking Expertise Soars at Lesaffre Workshop in Singapore
In a bid to further enhance the knowledge and expertise in the world of baking, Falcon Foods, the leading Bakery Ingredients Solution Provider in Sri Lanka, attended a workshop series in Singapore. The representative team of Falcon Foods that joined this workshop comprised the Marketing Manager, Sales Managers, Business Development Manager, and Area Sales managers.
Their destination was the esteemed Lesaffre Baking Center, where they participated in a comprehensive workshop organized by Lesaffre, the global leader in fermentation and Falcon's supplier of SAF Yeast. Spanning from 15th May to 19th May, this workshop series proved to be an invaluable opportunity for the Falcon Team to gain insights into the world of baking, fine-tune their strategies, and explore new tactics for enhancing productivity through the use of SAF Yeast.
With Lesaffre experts leading the sessions, the Falcon team was exposed to cutting-edge research, advancements, and techniques in the baking industry while exploring deep into the variations of SAF Yeast, its applications, and its impact on baking processes. The exchange of strategies and knowledge among the attendees further enriched their learning experience as they collectively brainstormed ways to develop baking productivity through the utilization of SAF Yeast.
The Falcon Team's participation in the Lesaffre workshop in Singapore proved to be a transformative experience, elevating the understanding of SAF Yeast and equipping Falcon with the latest tactics for baking success. By engaging in this enriching environment, the team not only expanded their knowledge base but also forged connections with industry professionals, fostering a network of support and collaboration. Armed with their enhanced expertise, the Falcon Team is now poised to revolutionize Sri Lanka's bakery ingredient solution industry, bringing even greater value and innovation to the customers in the world of culinary delights.