SAF Awards Night: Recognizing Outstanding Sales Achievements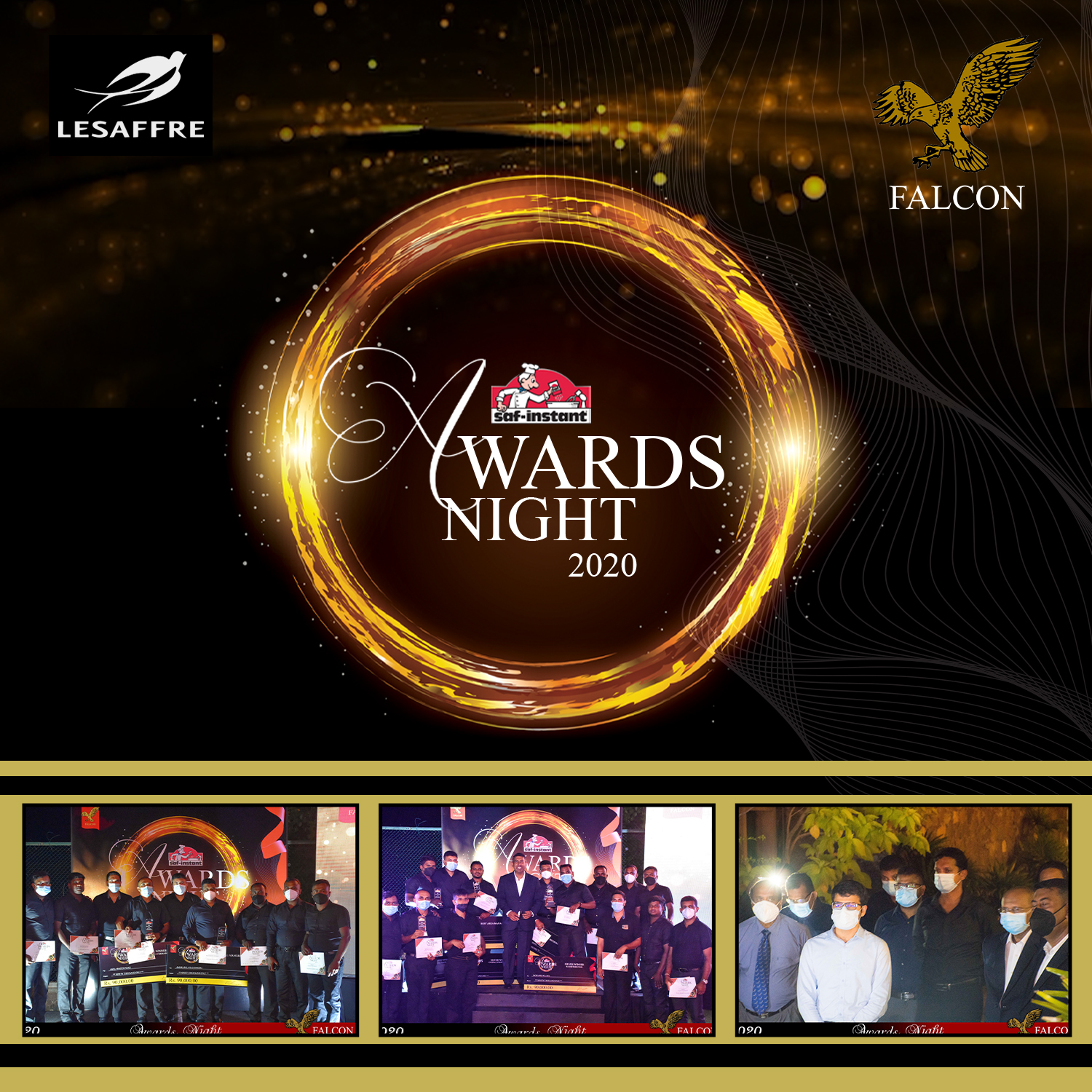 SAF Awards Night: Recognizing Outstanding Sales Achievements
The SAF Awards Night, sponsored by Lesaffre, our SAF Yeast supplier, was a highly anticipated event for our sales team. The event was held to recognize and appreciate the exceptional performance and hard work of our sales representatives throughout the year.
Lesaffre has been a key global player in fermentation for more than a century and one of their flagship products is Saf-Instant. SAF Yeast has been a pioneer in the yeast and bakery industry, striving to bring customers and bakers perfection for over 45 years.
SAF Yeast has managed to satisfy every baker's need by providing and inspiring them with market trends, recipes, and innovative, practical solutions to flourish in their professions and grow their business. Additionally, SAF Yeast is ideal for the regular home baker, and its quality ensures the easiest and tastiest baked goods one could make.
The awards at the SAF Awards Night were allocated based on a point evaluation system, which considered various factors, including individual and team performances in the professional arena.
The SAF Awards Night was graced by our chief guest, Mr. Imran Akbarally – The Director of Falcon Trading, and was a momentous occasion for all attendees, filled with excitement and anticipation. The venue, Arie Lagoon, provided the perfect setting for a night of celebration and recognition.
The highlight of the evening was the announcement of the award winners. The sales team members who had shown exceptional performance and dedication throughout the year were recognized and awarded for their efforts.
The Awards were categorized as follows and the winners were:
Platinum Award – Mr. K.A. Wickramapala
Winners for Overall Performance;
Gold Winner – Mr. Wasantha Kumara
Sliver Winner – Mr. Asela Rathnayaka
Bronze Winner – Mr. Aravinda Atigala
Merit Winners for Overall Performance;
Mr. Nalin Dhammika de Silva
Mr. Dinesh Manjula
Mr. K.H. Priyanka
Mr. W.G.R. Dharshana Kumara
Mr. Nuwan Pradeep
Mr. Chaminda Pushpakumara
Winners under the category Redistribution;
Gold Winner – Mr. Nalaka Perera
Silver Winner – Mr. Mohamed Kaleel
Bronze Winner – Mr. Nishantha Pushpakumara
Merit award winners under Redistribution;
Mr. G. Selvanilogan
Mr. Ruwan Kanishka
Mr. Supun Priyanka
The Best Area Manager award – Mr. Sudarshana Vinoth
Best Regional Manager award – Mr. Amarapala Rajapaksha
Special Awards - Technical Team
Mr. Chaminda Vidyarathne
Mr. Charith Sandaruwan
The winners received their awards with pride and joy, and the recognition was well-deserved as a testament to their hard work and dedication. The main award winners were especially acknowledged for their contributions to the company.
The SAF Awards Night was an occasion to recognize outstanding sales achievements and strengthen the bond between the sales team and the company. The platform created helps motivate employees to work together and achieve more in their areas. The event allowed everyone to come together, celebrate, and appreciate each other's efforts.
The SAF Awards Night was a highly successful event that achieved its purpose of recognizing and appreciating our sales team's hard work and dedication. Lesaffre is highly appreciated for sponsoring the event, and we congratulate all the winners for their exceptional performance.