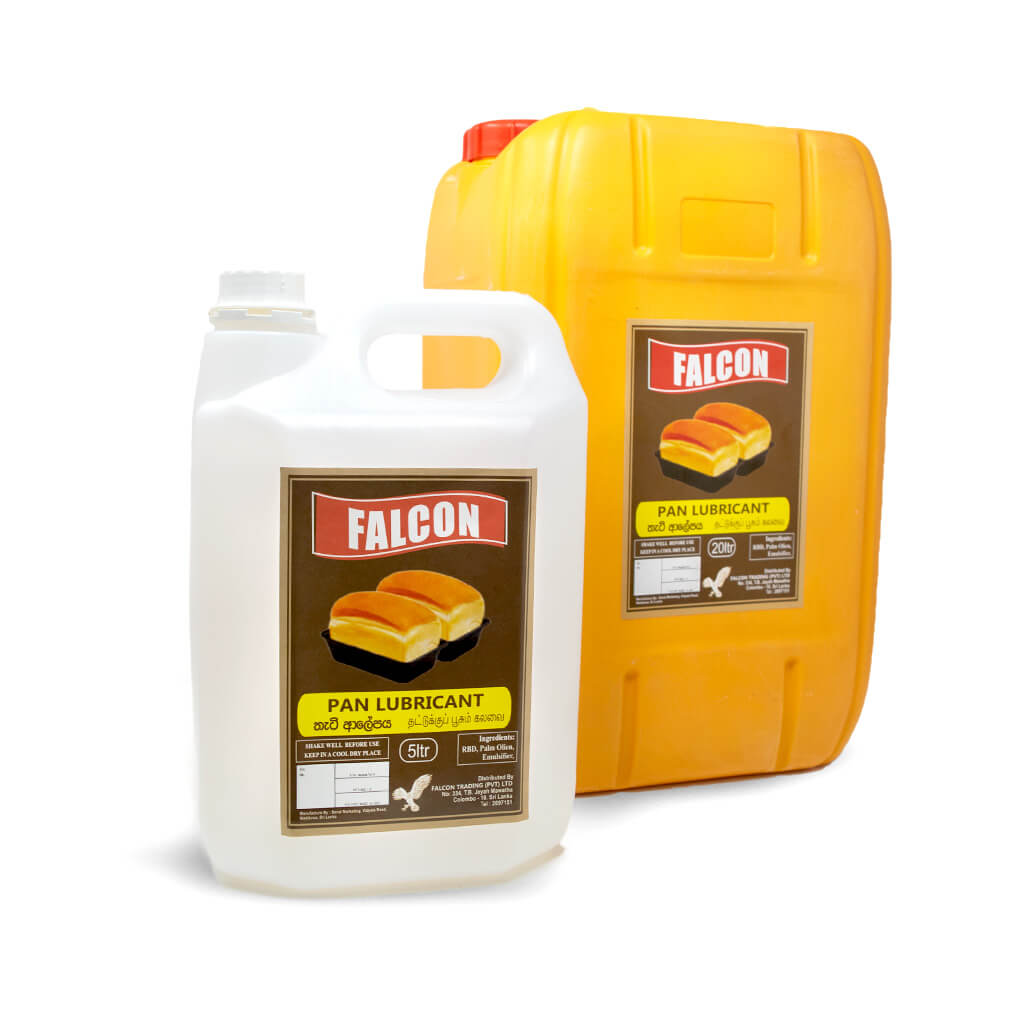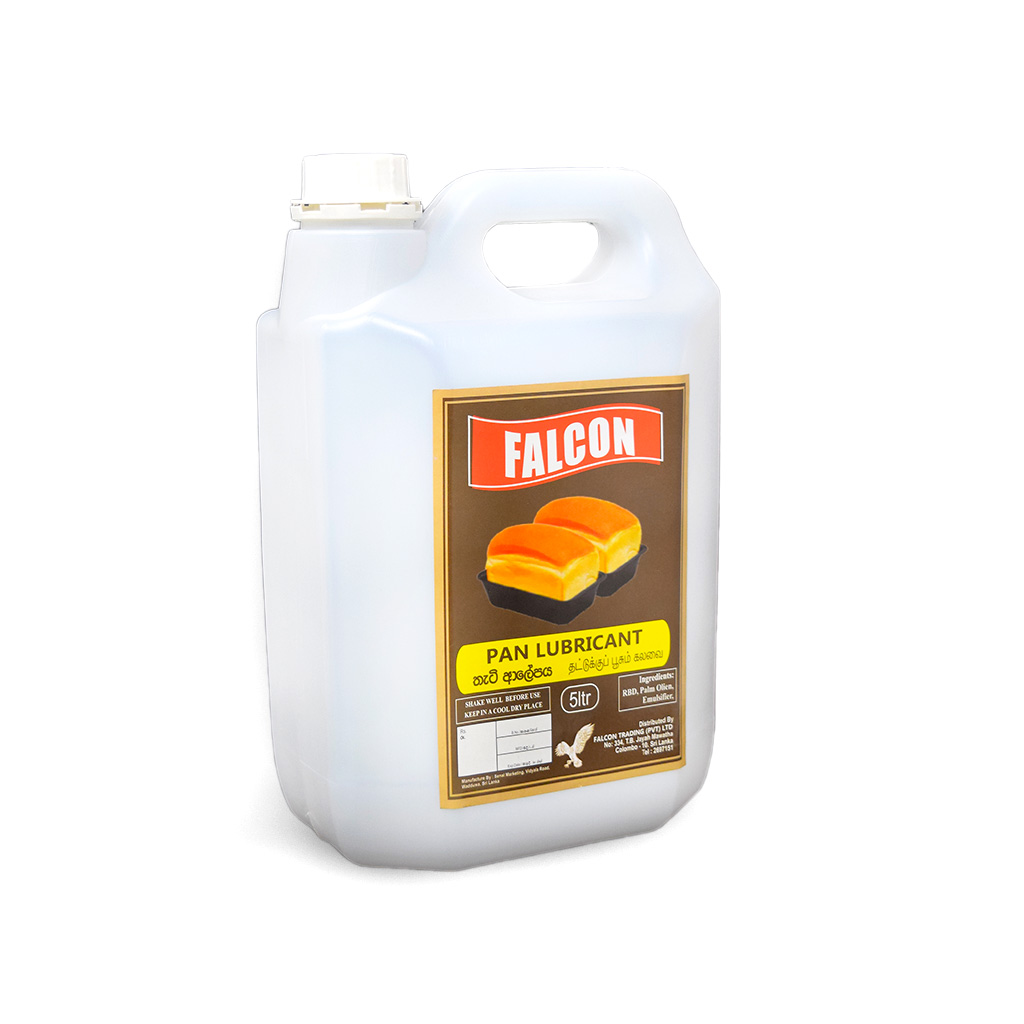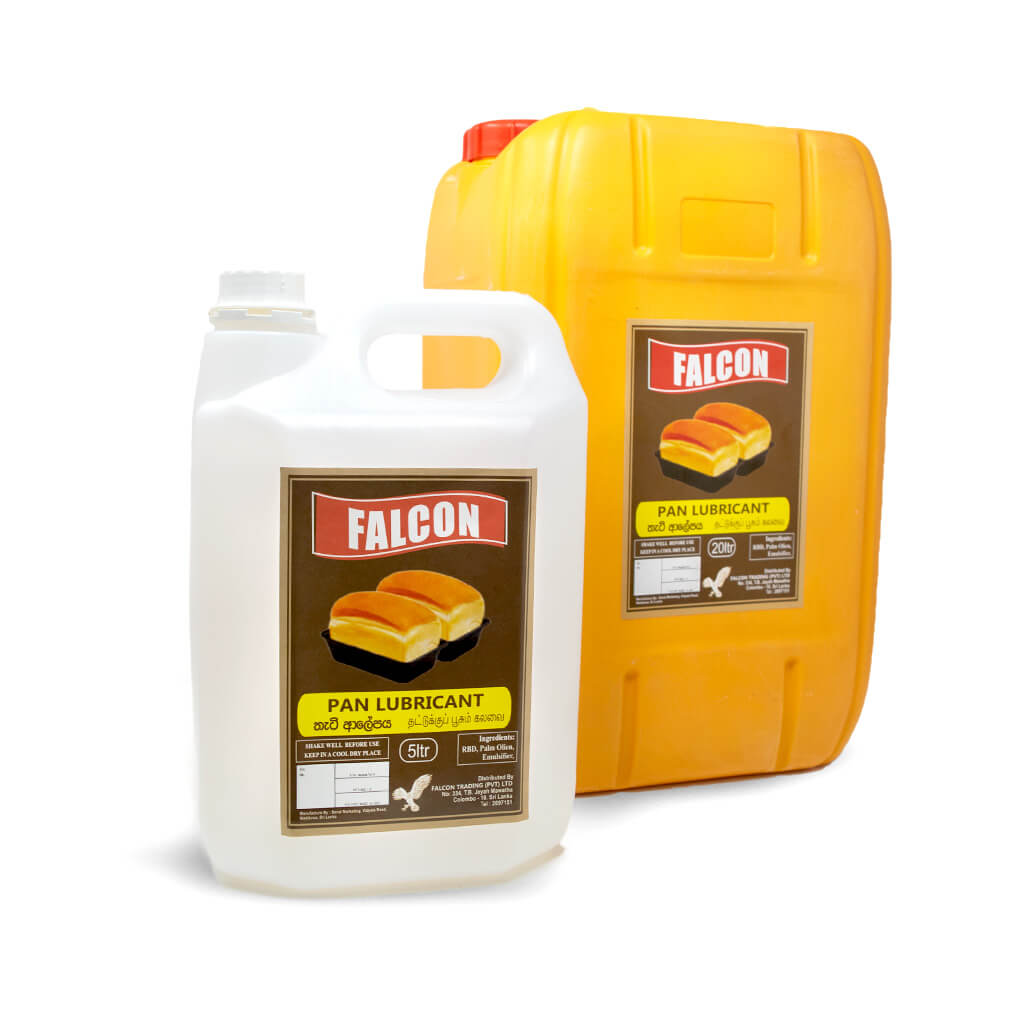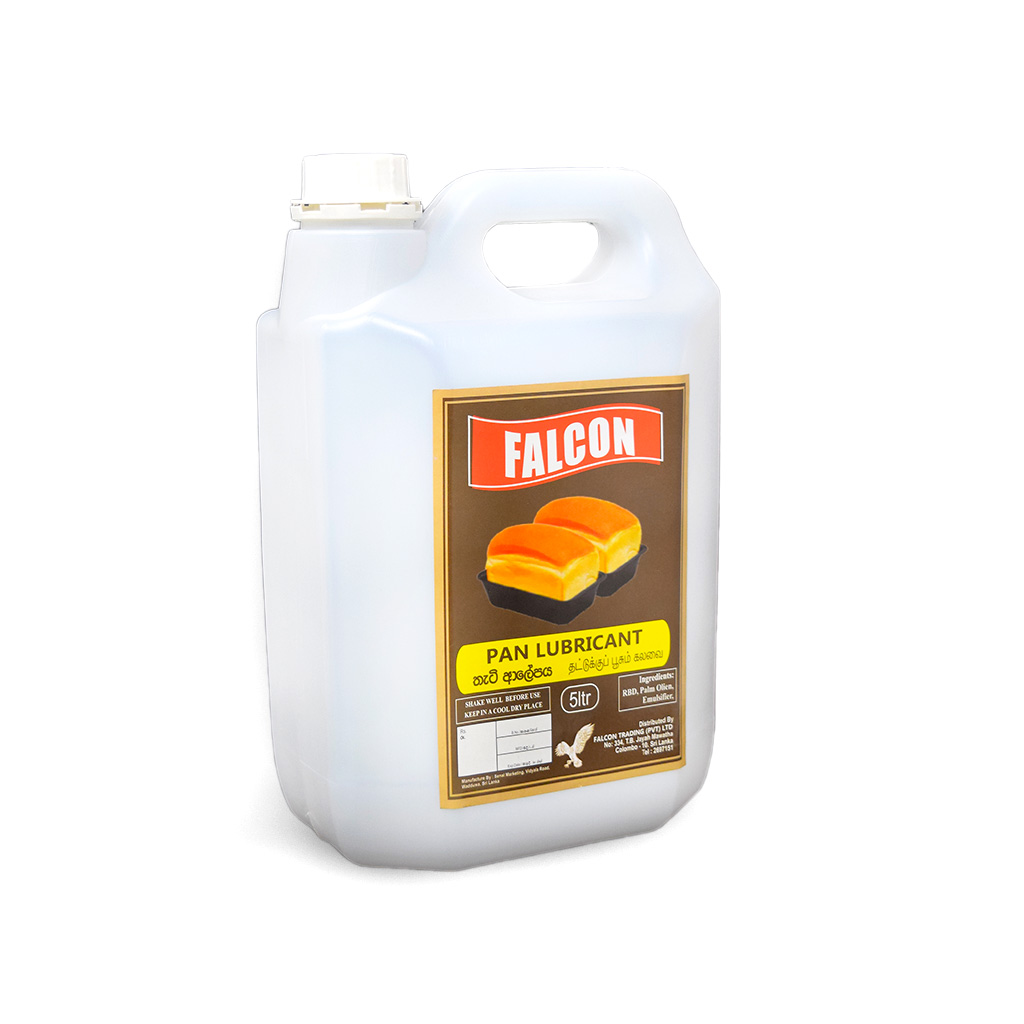 Falcon Pan Lubricant
FALCON PAN LUBRICANT
PAN LUBRICANT
Delivery Information
Free delivery within Sri Lanka
Arrives by Saturday, Dec 9th
FALCON Pan lubricant is manufactured with the extraction of vegetable oil and RBD Palm Olein. It allows the baked goods to be easily removed from the pan soon as they leave the oven. FALCON Pan lubricant can apply to the inside walls of a pan or the molder through nozzles or oil brush before dough pieces are dropped into the molder.
5L and 20L of FALCON Pan lubricant packed in plastic Jerry cans
Best to be used within one year from manufacturing date
Store in dry and odor free area at ambient temperature.