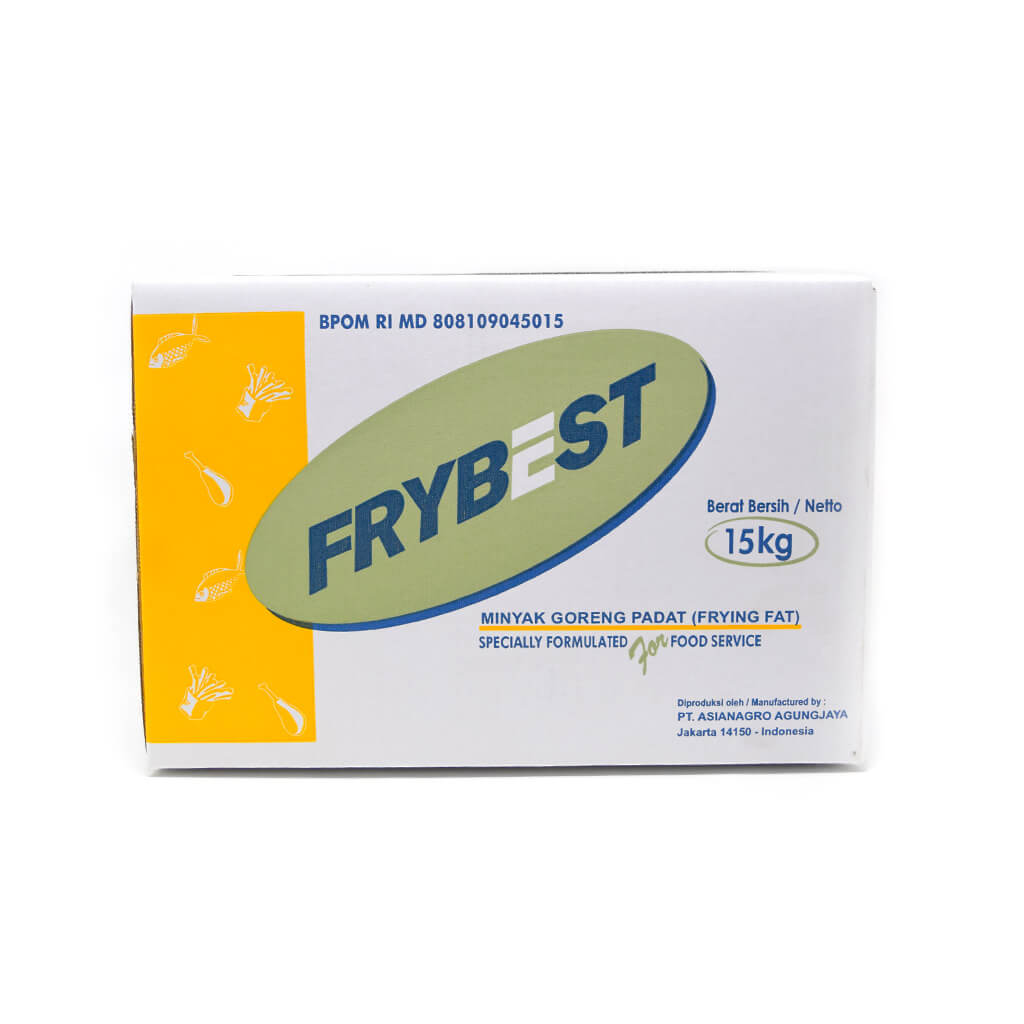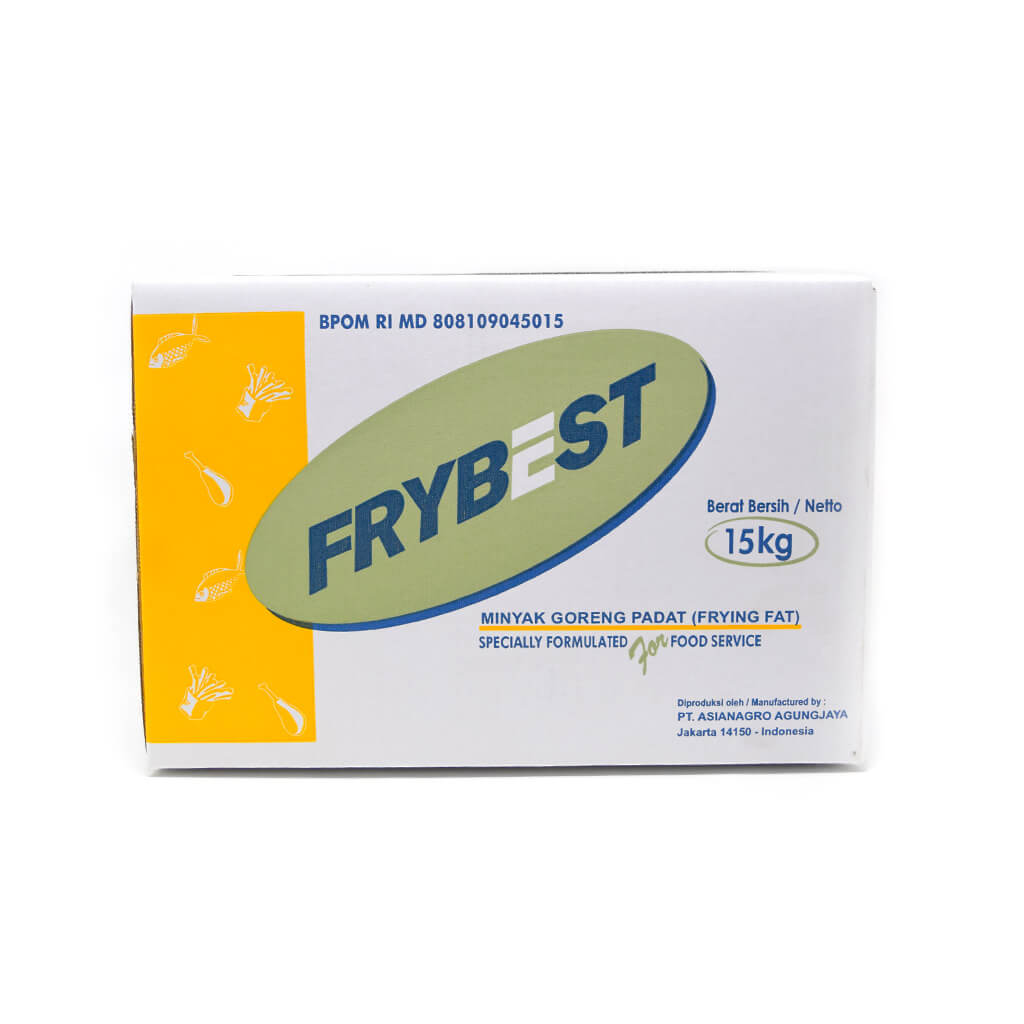 FRYBEST Frying Fat
FRYBEST
FATS & SHORTENING
Delivery Information
Free delivery within Sri Lanka
Arrives by Sunday, Oct 1st
FRYBEST is made from highly refined and deodorized vegetable oils. It is a clean white color and bland flavor. FRYBEST Frying Fat excellent for deep and shallow frying (donuts, chicken, etc.) and can be used as a baking application.
15kg of FRYBEST Frying Fat packed in a paper carton with PE liner.
FRYBEST Frying Fat best to be used within one year from manufacturing date provided it is stored in the original unopened packaging in a cool, dry and odor free area at ambient temperature below 28°C. It should be tightly sealed or use it completely once the plastic liner is exposed.
FRYBEST Frying Fat can be stored for up to one year from manufacturing date
Halal, ISO 9001: 2008 and ISO 22000:2005
| Parameter | Specification |
| --- | --- |
| Free Fatty Acid | 0.1% max |
| Slip Melting Point | 38° - 40°C |
---
Technical Specification
| Parameter | Specification |
| --- | --- |
| Free Fatty Acid | 0.1% max |
| Slip Melting Point | 38° - 40°C |