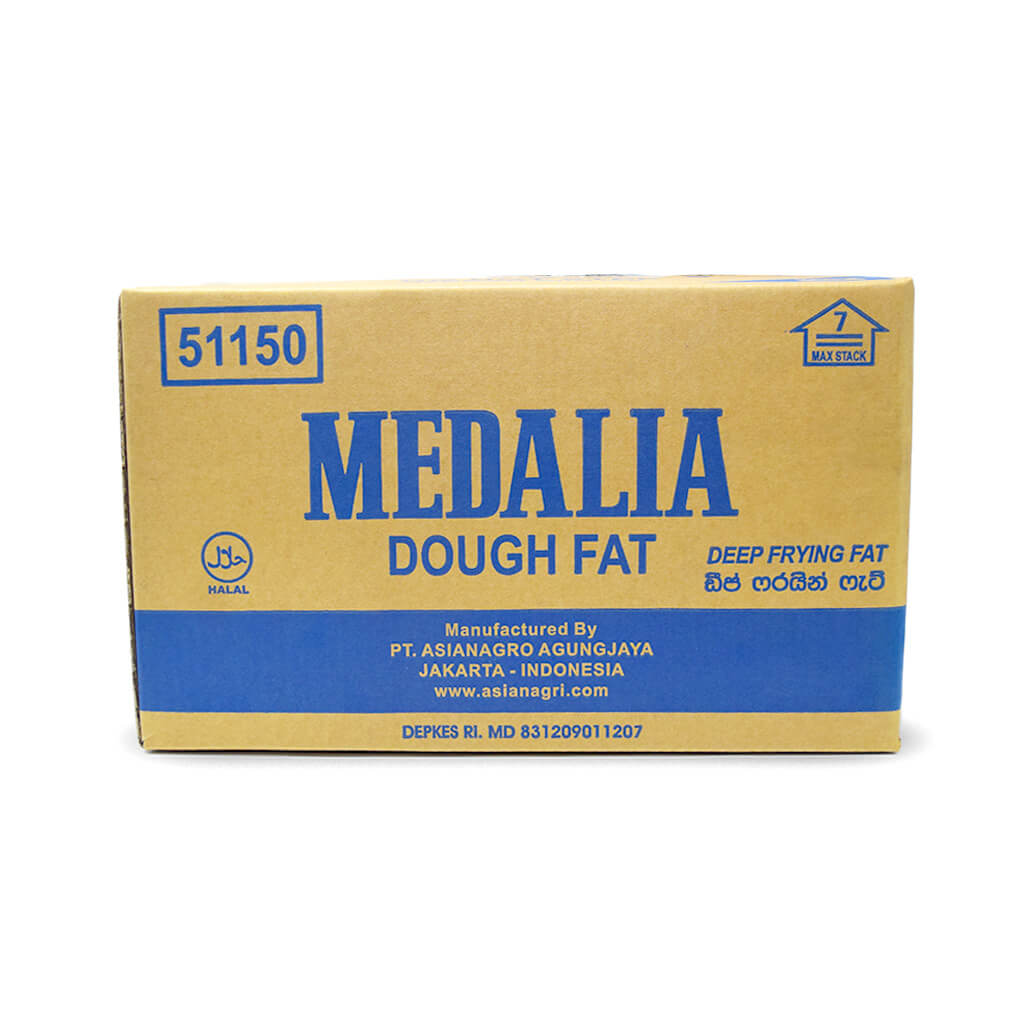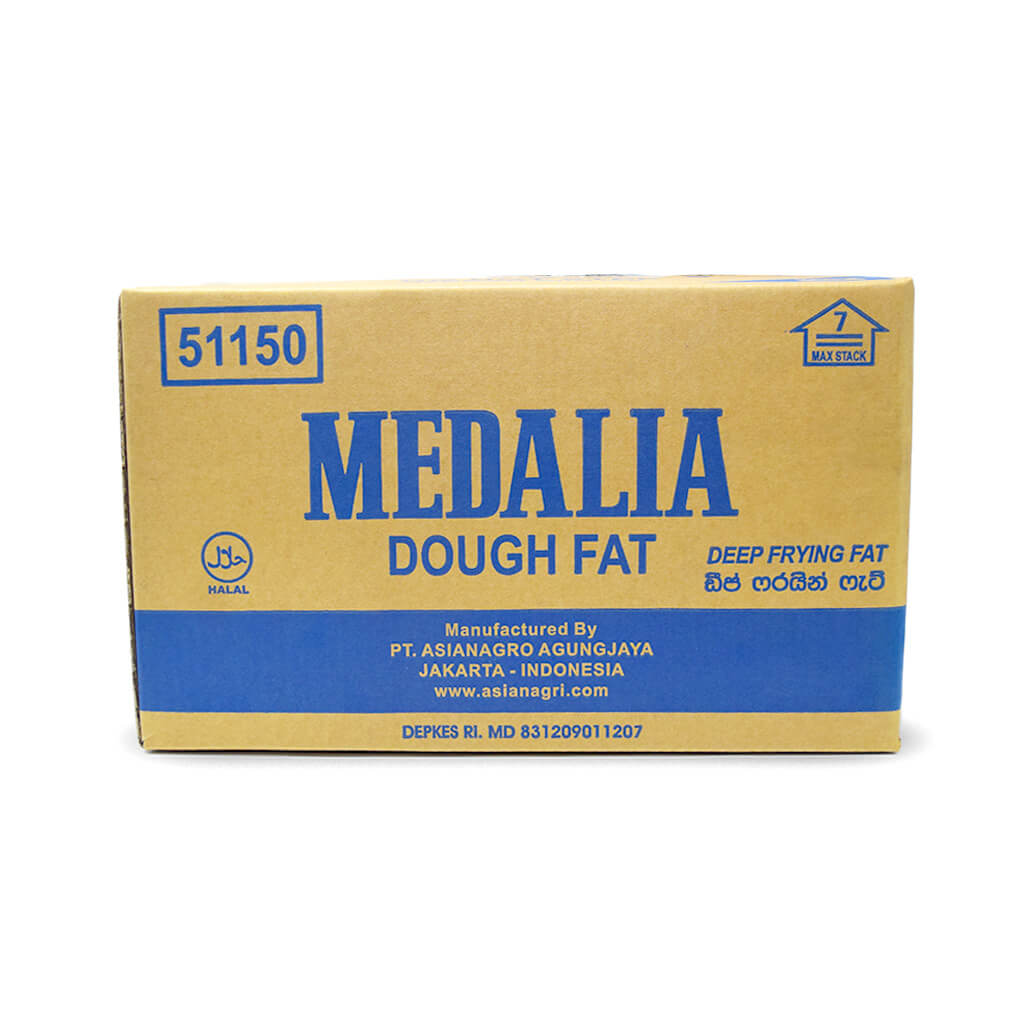 MEDALIA Vegetable Fat
MEDALIA
Fats and Shortening
Delivery Information
Free delivery within Sri Lanka
Arrives by Saturday, Sep 25th
MEDALIA DOUGH FAT is made from highly refined and deodorized vegetable oils. It is a clean white color and bland flavor. MEDALIA Dough Fat ideal for baking bread, biscuit, and cake and Cream filling formulation.
MEDALIA Dough Fat 15kg packed in a paper carton with PE liner
Store in the original unopened packaging in a cool, dry and odor free area at ambient temperature.
Best to be used within one year from manufacturing date
Halal, ISO 9001: 2008 and ISO 22000:2005
| Parameter | Specification |
| --- | --- |
| Free Fatty Acid | 0.1% max |
| Slip Melting Point | 48° - 52°C |
---
Technical Specification
| Parameter | Specification |
| --- | --- |
| Free Fatty Acid | 0.1% max |
| Slip Melting Point | 48° - 52°C |