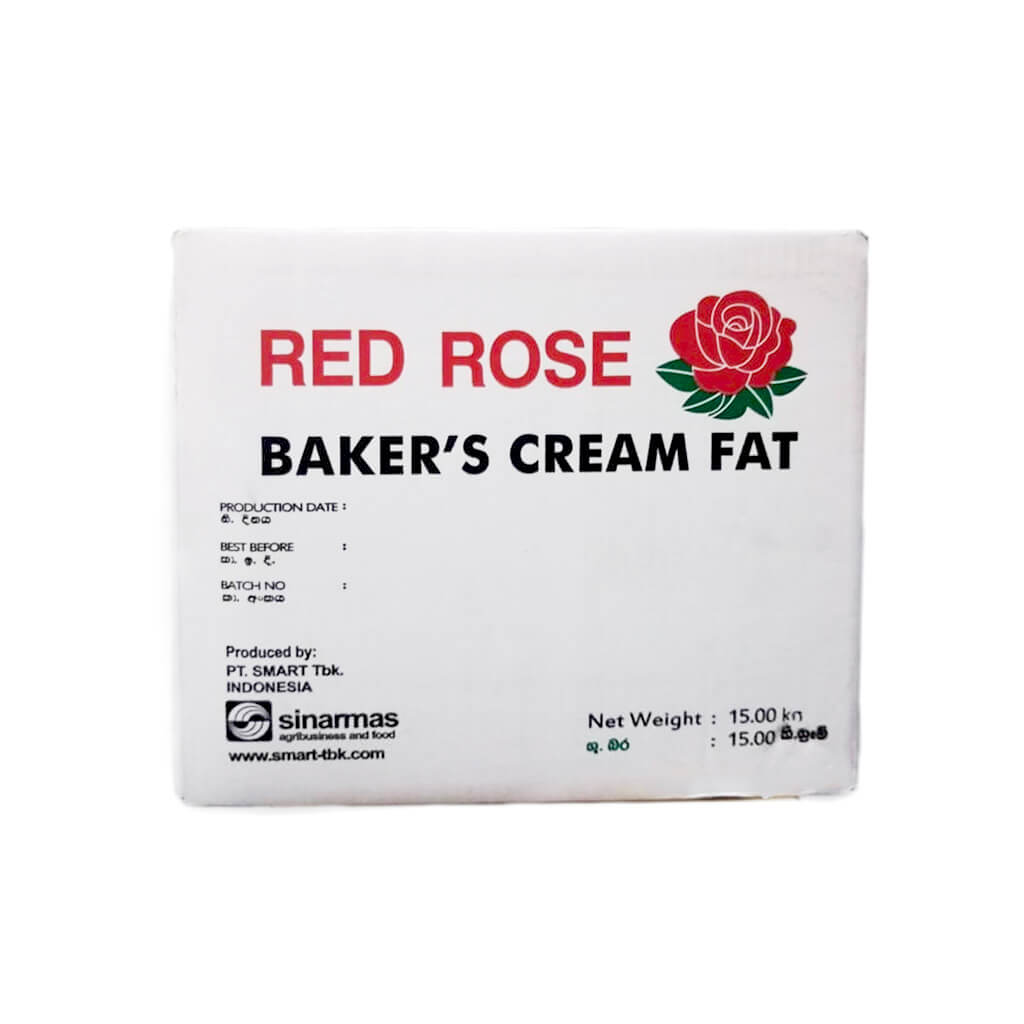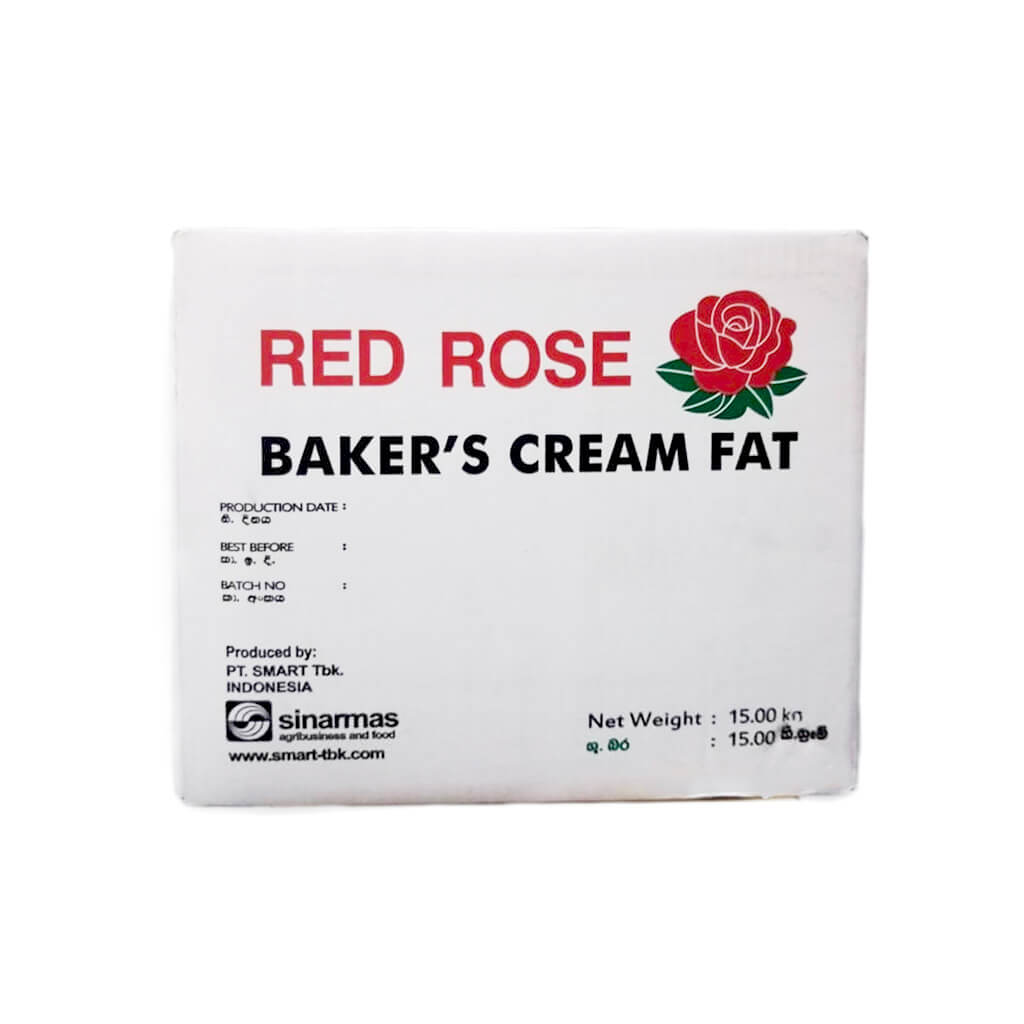 RED ROSE Cream Fat
RED ROSE
Fats and Shortening
Delivery Information
Free delivery within Sri Lanka
Arrives by Monday, Mar 27th
RED ROSE is manufactured with vegetable oil and hydrogenated vegetable oil, with nitrogen added to the mixture combination. RED ROSE Cream Fat excellent for Wafer, white bread, biscuit production for smoothness, and gives a much creamier texture for buttercream mixes.
Paper carton with PE liner 15kg.
Store in a cool and dry place Handling Keep in original packaging. Avoid direct sunlight and other objects with strong odor.
Best to be used within one year from manufacturing date
Halal, ISO 9001: 2008 and ISO 22000:2005
| Parameter | Specification |
| --- | --- |
| Free Fatty Acid | 0.08 max |
| Slip Melting Point | 48° C – 52° C |
---
Technical Specification
| Parameter | Specification |
| --- | --- |
| Free Fatty Acid | 0.08 max |
| Slip Melting Point | 48° C – 52° C |